5 Mistakes Businesses Make When Hiring an Accountant
Tax season is a time of great stress. What better way to eliminate the extra angst then by hiring a certified accountant? This may seem like an easy-fix but beware… there are serious mistakes that can be made if you take the easy way out.
Here's a list of mistakes to AVOID when hiring a CPA: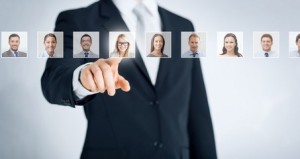 Hiring a Friend/Acquaintance
We all have friends in different career paths that are seemingly wonderful options in terms of saving a few bucks. However, this is not a good idea to intermingle your business matters with friends or acquaintances. Practicing due diligence is the only proper way to select the right accountant for you.
There's a reason the saying goes: don't mix business and pleasure. Friends may not delve into your paperwork with the same determination as they would a client they have no pre-existing relationship with, especially if there is a discount involved. Be safe and hire a reputable accountant that is outside your personal network.
Expecting More of a Bookkeeper
Yes, bookkeepers crunch and organize numbers all day on behalf of your business. Do not be fooled though: bookkeepers are NOT mutually exclusive to accountants. Bookkeepers tend to operate by tracking invoices, paying bills and significant data entry for your business; they do not provide the necessary business accounting and financial services a certified accountant can provide.
It is best to hire an accountant that specializes in your business niche to provide the necessary support to properly handle your financial accounts. Bookkeepers are a great addition to your business yet should be limited be handling invoices, payments and data entry.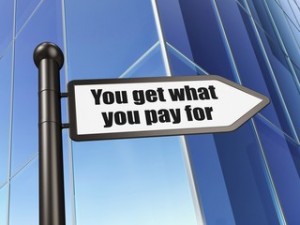 Going with the Cheapest Quote
Another old adage is "You get what you pay for!" This is entirely the case in this situation. It is not only cutting corners but dangerous to go for the accountant with the cheapest prices. There are many accountant-mills looking for hundreds of clients a month, but at a risky cost.
In-depth researching of an accountant's credentials, past clients, repeat clients and work ethics is the best way to determine the right accountant for you. Jumping on the first great price may land you in hot water. And if you are audited, you'll really be in trouble.
Reputation Instead of Experience
Being a people-person and practicing great interpersonal communication skills are truly a brilliant asset but not in place of business experience. An accountant with a great reputation who is an impressive rhetorician may sell you… but at your own expense. Word-of-mouth and referral service is a great way to land yourself with an accountant who is not qualified to handle your specific business finances.
Spending time reviewing and researching the accountant you are eyeing for your business is a necessary evil. Anything worth doing is worth doing well, and well-researched! If you have a specific business practice, then you need a specific accountant that specializes in your specific specifics. It is that simple.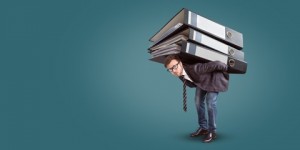 Not Hiring an Accountant at All
Time is money, so why not do your business accounting all yourself? WRONG! This is not the mindset that drives efficiency nor success in a business. Instead of wearing many hats, it is best to outsource to the appropriate, credible professionals to assist in the growth and productivity of your business.
Not only will you become bogged down with the never-ending paperwork, your business will surely suffer. When you give attention to projects that you are not specialized in, you run the risk of making a costly mistake in addition to neglecting a project you are qualified for within your business.
Here's a handy outline of the most important factors when searching for the appropriate accountant for your business:
Credentials
Background
Reviews
Specialty training
Experience
CAM Financial & Tax Services is here to answer all of your business and financial-related questions with professional, expert advice from our highly-trained staff. Customer service and maximizing your deductions are our highest priority. We provide full tax preparation services for partnerships, corporate, and individual federal and state incomes. Please call us today toll-free at (973)759-4045 to get started on your tax returns today!

Proudly serving the Essex County community since 2000.