By: The Missing Ink
According to Biz Journals, a whopping 80% of small businesses fail within their first 2 years. The main reason: poor financial management. If you own a small business, odds are you have your hands on everything. This is a wonderful freedom to experience owning your company; however, the more you have on your plate, the more room there are for mistakes.
Financial statements, profits and losses, balance sheets and more require financial expertise. Without it, the results are disastrous to your company. One wrong move can land you in an audit.
Here are the top 5 reasons why you need to hire an accountant today: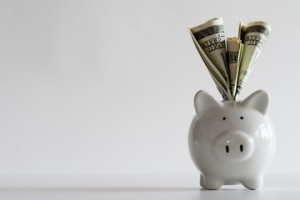 Saves You Money
Contrary to popular belief, outsourcing your financial organization will actually save you money. Did you know many accountants are money experts? A credible accountant stays up-to-date on the latest tax laws, which change almost every year. The laws are not only extensive but confusing to the untrained person.
An accountant saves you time and money from having to decipher the new laws. Your attention can go back to running your business, where it should be.
Ready for Tax Season
Hiring an accountant will prepare you for tax season. Many business owners wait until last minute to prepare their financial statements. This is not advised! Having a hands-on accountant will have everything in order when it comes time to file your taxes.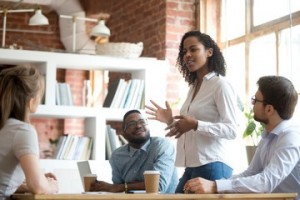 Day-to-Day
Running your day-to-day operations can be a task in itself. Outsourcing your financial management to a credible accountant will alleviate you of this major responsibility. Every entrepreneur's dream is to bring in more business and money. That is why you need your financial statements on top of their game.
Avoid an Audit
When you hire an accountant, you are ensuring your financial world is aligned and in proper working order. Without this expertise, mismanagement and issues are inevitable. This opens you to the possibility of being audited, or even losing your business.
Too many mistakes, charitable payments and an overabundance of write-offs will surely trigger the IRS' attention. Having the right accountant and guidance will avoid these problematic outcomes from occurring in the first place.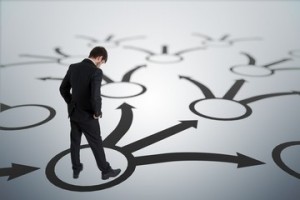 Real-Time Decision Making
Small business owners may be faced with potential implications from their purchases. Without an accountant, the only option available is to project what may or may not occur. With an accountant, your cash flow is monitored and budgeted accordingly. There is no guessing game with a professional financial planner.
Your business decisions will be made in real time due to the consistent navigating of your finances. Maintaining a consultative relationship will give you room to breathe and trust your professional to keep your finances, and life, in order.
Your accountant is your long-term, financial best friend. They are interested in keeping your business financially sound and are invested in your business! Carlos Marzan of CAM Accounting is a proven professional in the financial management field. Call him today at (973)759-4045 to schedule a free consultation to discuss all your small business needs!
Proudly serving the Essex County community since 2000.